Slackriders Year End Party - Larkin Stadium 27th Dec 2009
Wednesday, December 02, 2009 (11:38:06)

Posted by Kied
Slackriders Year End Party - Larkin Stadium 27th Dec 2009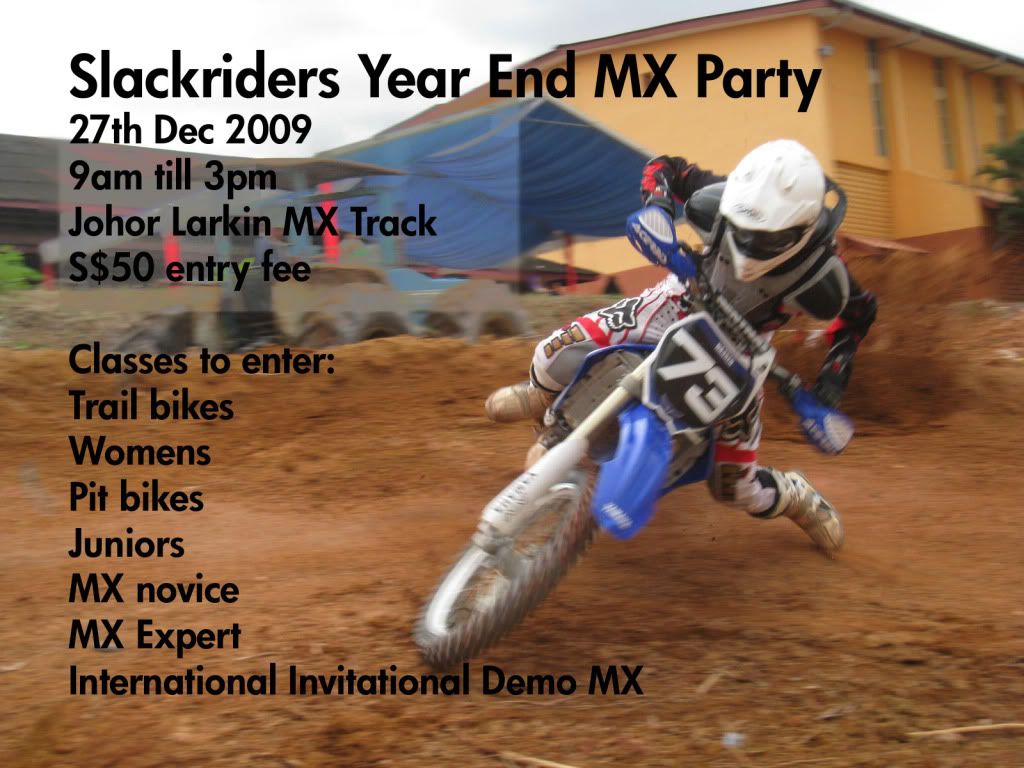 The Year End Motocross Event. Singapore Riders S$50 only. The usual classes will be there. Expert, Novice, Trail bike, Pit bike and Ladies class.

There will also be an Invitational International demo for the Malaysians and top Singapore riders.

The location is opposite the Larkin Stadium inside the compound of the Malaysian Minstry of Youth and Sports. This MX track is a use it or loose it situation. Many other sports are very happy to take over this land if we don't use it for MX racing. Hope to see more riders support this event.

Promise:
Track touch-up, Police permit , Land owner permit , Trophies , Ambulance arrangement

Now all you have to do is turn up and race it. Its going to be a fun day of Real Motocross and the track is very safe for newbies.

Click for more photos and info....

I can't wait for the PARTY to start. Here's a recap of the last event...

We run 3 motos at 15 mins each.
Invitational class
Expert MX class *
Novice MX class *
Ladies MX class **
Junior MX class **
Pit bike class **
Single * and double ** may be combined if there are less than 10 riders on the starting gate.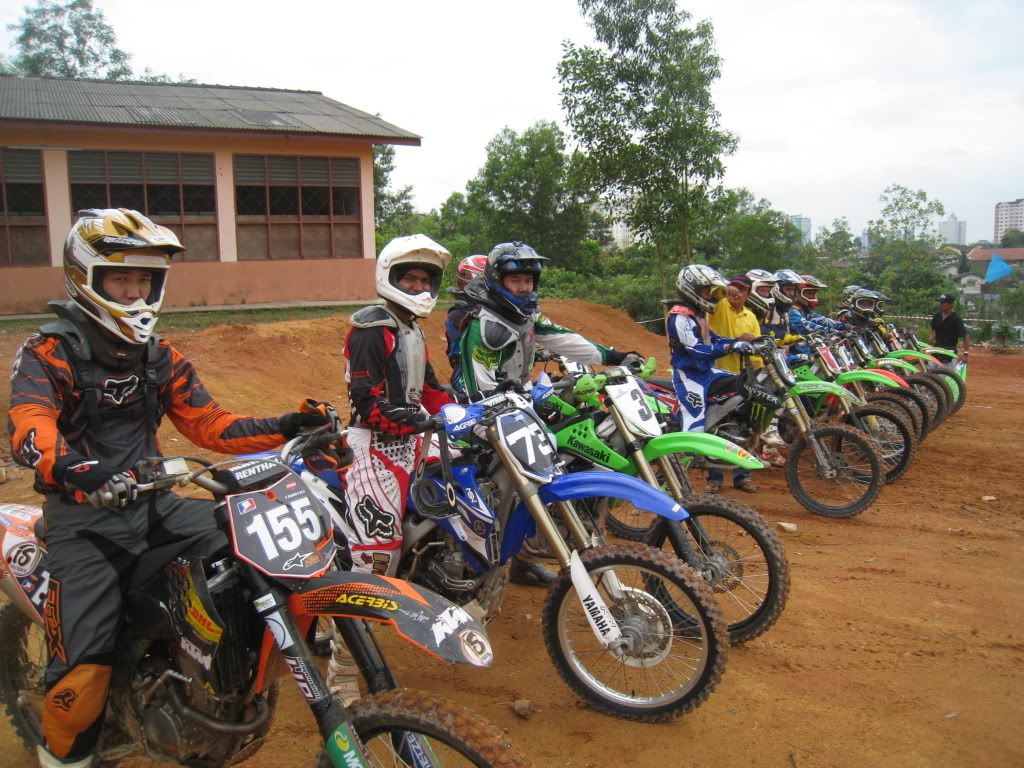 Here's the invitational class starting line. 12 fast riders charging into turn 1....



Here's the Expert Singapore class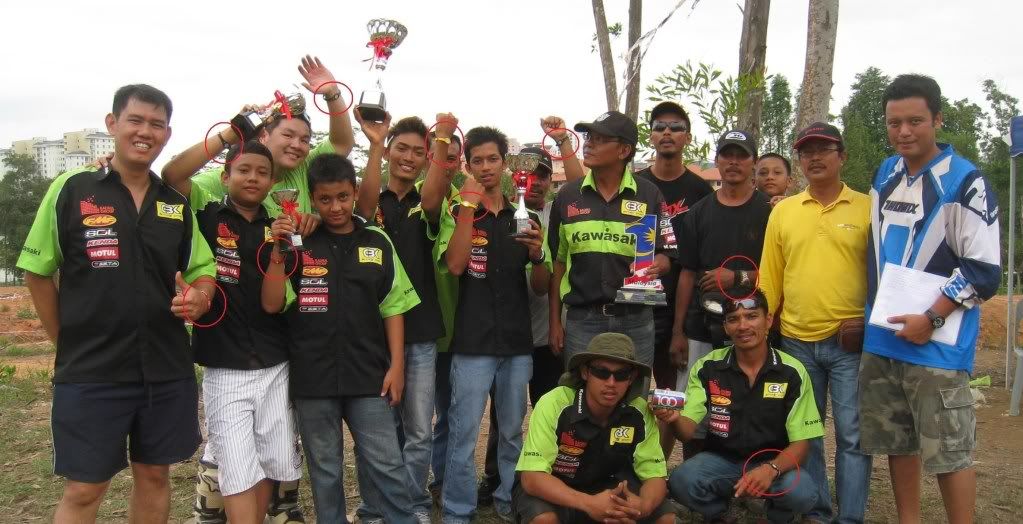 Here's Team CBK....1 of the Malaysian team at the race!!!

Jeehad #759 (Just back from knee injury)



Rider's Briefing in the morning



Demo by the invitational riders - NICE sequence shots!!!!!



Juvena - riding well!!! (close battle with Jess)



Jess - Women's MX champ



Trail bike class start moto 1



Top 3 Trail bike class close racing all the way



Start of the MX class - moto 1



Adiriot shakes off armpump problems, shows good speed in the 3rd moto with a solid 2nd place.



Din (riding shah41 bike) coming up to speed really fast, only started riding a few months ago. Here clearing the triple - 3rd overall MX



Shah41 (riding Amin's bike) a solid 2nd place performance



The MX champion - Fatta with his steady easy and smooth style. Congrats!!




MX class Moto 2. Bryan's massive holeshot



Aggressive style in Shah's riding.



The fastest invitational rider for this event.....Khairi at the same corner



1-2-3 of the MX Expert class

Content received from: Slackriders, http://main.slackriders.com