Singapore SuperMotard-Supercross Championship 2009 Round 2
Tuesday, March 10, 2009 (09:30:42)

Posted by Kied
(17 March) LATEST ANNOUNCEMENT:

Bad news for racing fans today as SMSA and SSC are still holding on to the suspension of official racing events at Circuit@Tuas until further notice.

As we all know there was an unfortunate fatal accident recently and even after all the reports, statements and paperwork were done. We have to wait for the conclusions and recommendations report before official races can continue. (3rd party report)

You can seek clarifications with EZ or SMSA office

Singapore SuperMotard Championship 2009 on the 21th March- 1st round of the year
Singapore Supercross Championship 2009 on the 22th March - 2nd round of the year

Take note:
SM RACE IS ON SAT!!!!
MX RACE IS ON SUN!!!!

Top riders from around the region including Malaysian riders may be coming to race this Singapore round. Watch out!!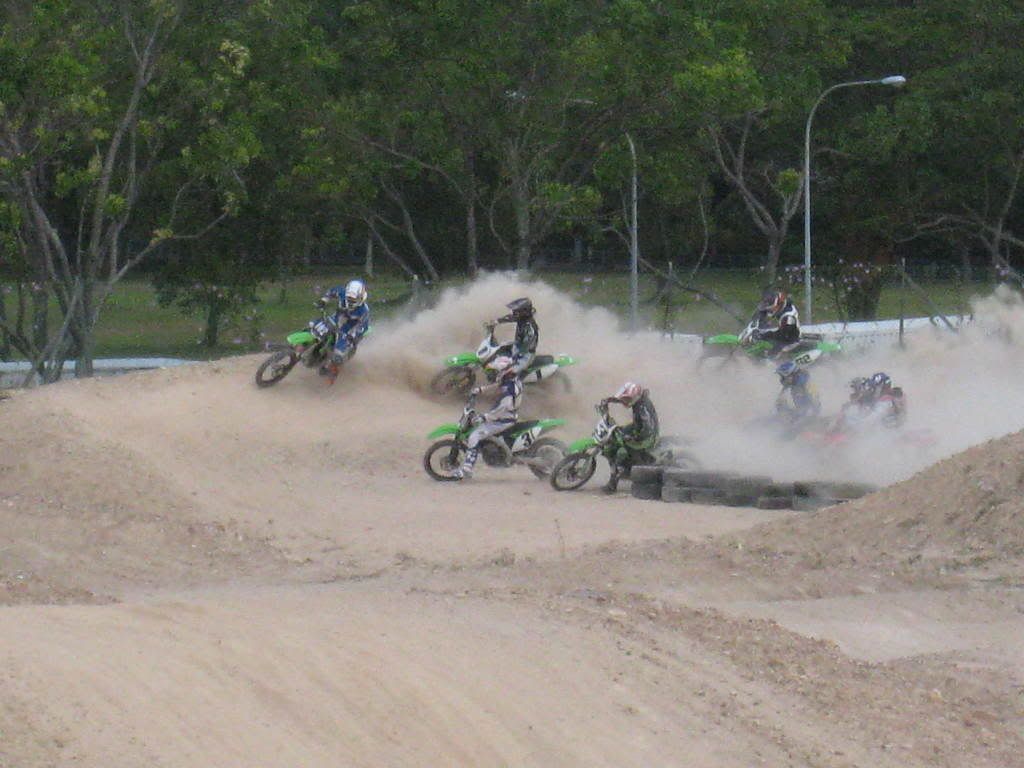 FRIDAY, 20 MAR - 12noon TO 7PM
SM TRACK SESSION (Open for all)

SATURDAY, 21 MAR - 9AM TO 1PM
SM RACE

SATURDAY, 21 MAR - 1PM TO 6PM
MX TRACK SESSION (Open for all)
FREE FOR RACE PARTICIPANTS WHO HAVE REGISTERED

SUNDAY, 18 JAN - 9AM TO 1PM
MX RACE

Double header race weekend. All entries MUST have a valid SMSA competition licence or any National level competition licence from another country (You will be turned away without a competition licence)

Moto Q
This is a 5 lap race to clock in your best 5 lap timing. Remember that qualifying is a very important part of any racing.

Organizers will group you into your respective classes. Depending on the starting gate, about 10-15 riders per class.

Moto 1
This is a 15 min + 2 laps race. Each class will run their own moto 1 & 2.

Moto 2
This is a 15 min + 2 laps race.

Results and Prizes
Class 1 (where the fastest qualifying riders will be) will have Top 5 Trophies
Class 2, 3, 4…..will have top 3 medals
(So far, as a rider it's almost no difference from 2008 as you will be riding 3 races with riders of your level.)
Overall championship table and points will be set up for the entire field of entries. This will be accumulative for the year of 2009 and will be your rider ranking in Singapore SuperMotard/Motocross races.
Content received from: Slackriders, http://main.slackriders.com