Singapore Supermoto Championship 2008 Round 1
Tuesday, May 13, 2008 (05:23:34)

Posted by Kied
Singapore Supermoto Championship 2008 Round 1 28/29 June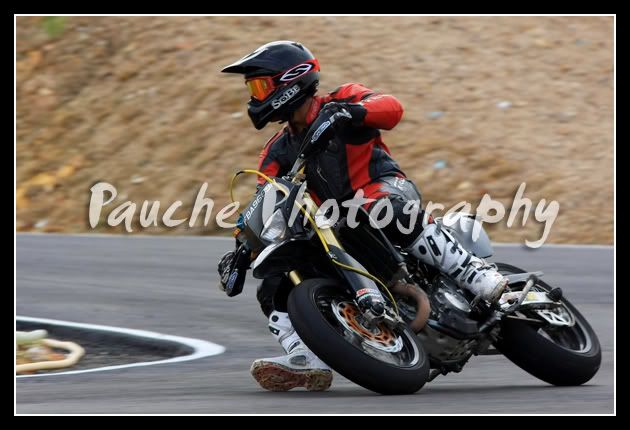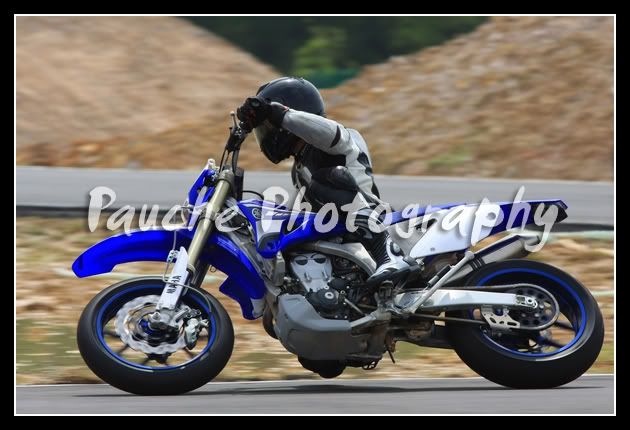 Singapore EZ Supermoto Championship Round 1 will be held at Circuit @ Tuas on 28 - 29 June 2008

For more information, please refer to http://www.singaporecircuit.com

ONLY the following licences are allowed
1. FULL year SMSA racing licence
2. EZ-SMSA 1 day $30 racing licence
3. Malaysian AAM Racing licence with AAM release letter

Below is the breakdown of fees involved to help first-timers to have a clearer picture. Please do not hesitate to call up the relevant organisations for further info.

EZ Motorsports

RACE ENTRY Fee for Tuas Race is $100
Rental of Transponder is $20
Bracket for Transponder is $15 (One time purchase)

SR & Entry Forms

Register at
44, Kallang Place,
#05-04,
Four Star Building Singapore 339172

Tel: (065) 6341 7177
Fax: (065) 6341 7277

$30 EZ-SMSA Day Racing Licence
1 event race licence S$30
Doctor checkup $10 (yearly)
(Pariqua clinic along bendemeer road)


SMSA

FULL SMSA licence
One time entrance fee $40 (this is for new members only)
Membership fee is $40 (Yearly)
National competition Race license $60 (Yearly)
Doctor checkup $10 (yearly)
(Pariqua clinic along bendemeer road)

Race Insurance ($160)(Not compulsory, but good to have)

SMSA MEMBERSHIP FORM

Please remember to provide 2 passport size photos.

(For existing members, will not need to pay the entrance fee again, unless you are late for the annual renewal cut-off date which is end of Feb yearly)

20 Maxwell Road
#10-18 Maxwell House
Singapore 069113
Tel: (65) 62277889
Fax: (65) 62270911
Email: smsa @ pacific.net.sg
Office Hours:
9:00 am - 5:00 pm (Monday to Friday)
Closed on Saturday, Sunday and Public Holidays.
Content received from: Slackriders, http://main.slackriders.com