FREE Motocross Clinic at Tuas Mx track 23 March
Tuesday, March 25, 2008 (09:11:46)

Posted by Kied
FREE Motocross Clinic at Tuas Mx track 23 March
(Regular track useage fees applies)

Lazza has volunteered to conduct a MX clinic for anyone and everyone. He's easily 1 of the fastest Motocross riders in Singapore. Came over from New Zealand - best result in MX was 16th in NZ National Champs and 3rd in NZ SX Champs, raced for NZ in Oceania team against Australia.

We are hoping for a large crazy turnout, so we have arranged assistant instructors to help out when we breakout into smaller groups. All are welcomed- pitbikes, oldbikes, trail bikes, SM bikes.... WR2, XR...etc. 1st timers, kids, juniors....newbies....all welcomed.

Assistant instructors
- Aremean_Troy
- Kied
- Funtime
- Still1 (pitbike specialist)
- Bryan65
- Nizam_75
- Motomuppet

9am Classroom Motocross 101 using a big whiteboard
- Bike race setup
- Bike race prep
- Rider safety gear
- Race Track safety

11am Break-out groups
- Flat Corners
- Berm Corners
- simple tabletop/jump
- Whoop-de-doos
- Start Gate 1st turn

1pm Basic BBQ Lunch with Drinks will be provided.
- donation box setup to help us cover the cost for F&B. Thanks.

Slackriders thanks lazza and EZ Motosports....+ all the riders who turned up. It was great!!

Happy to report most of the food and drinks was gone by 5pm...Collected $40 donation for the food....THANKS guys.

BIG Thank you to all the instructors who helped out. Kied and Amin took the virgin newbies, while Pete and Larry took the more experienced riders.

Here are some photos from the clinic.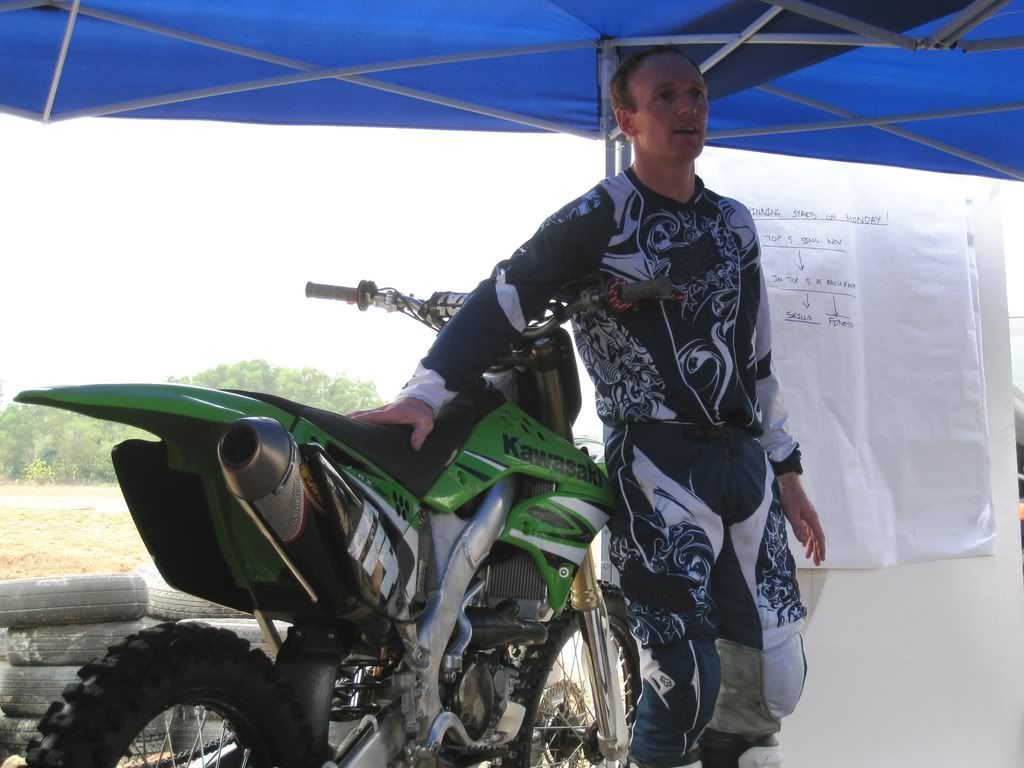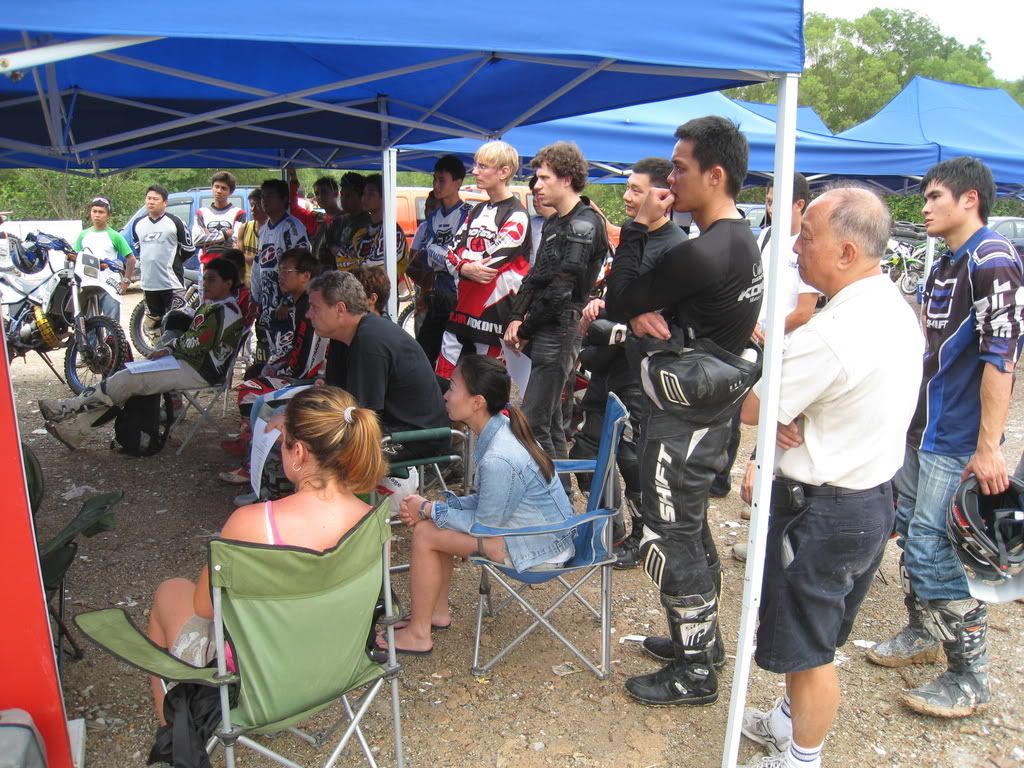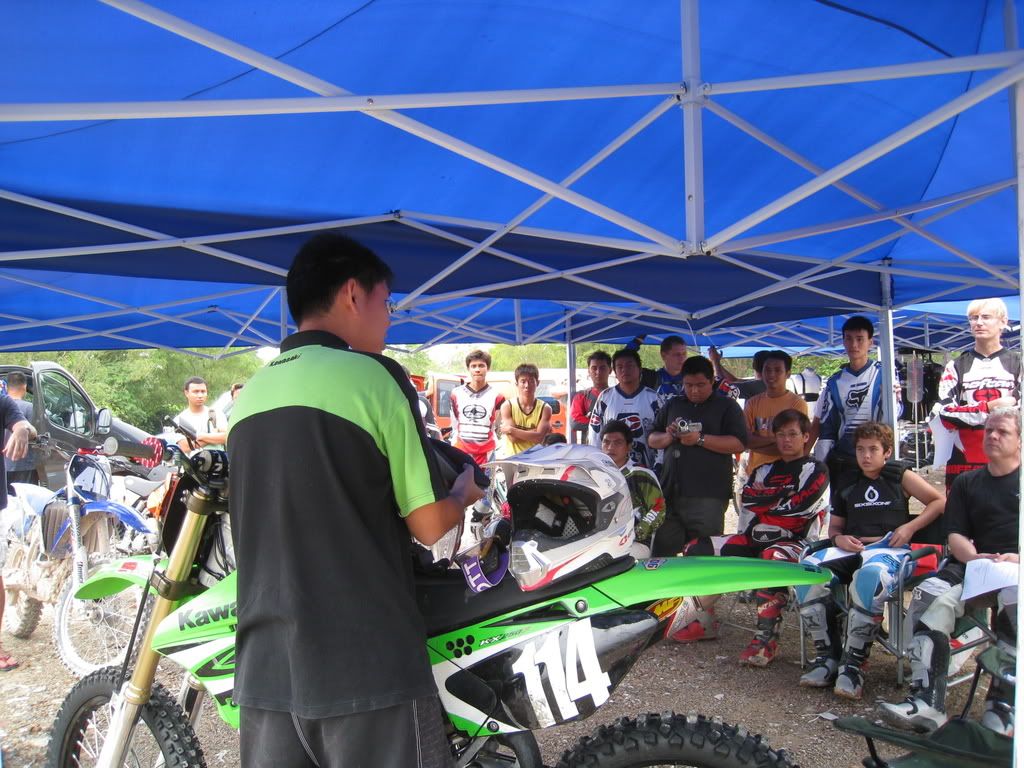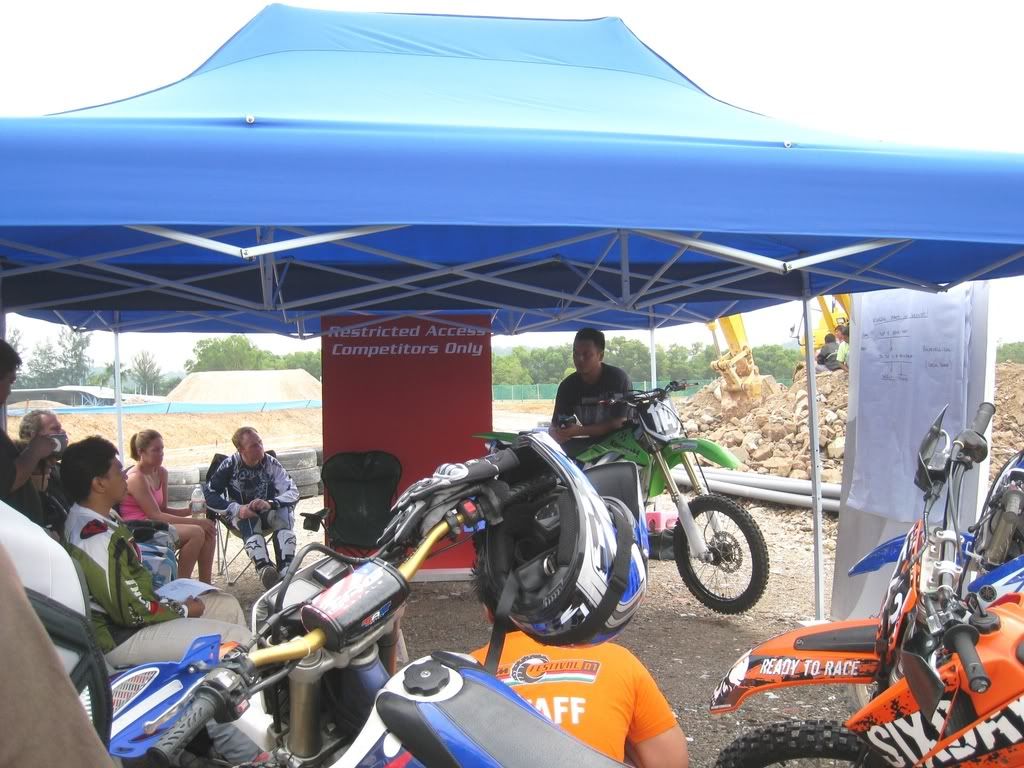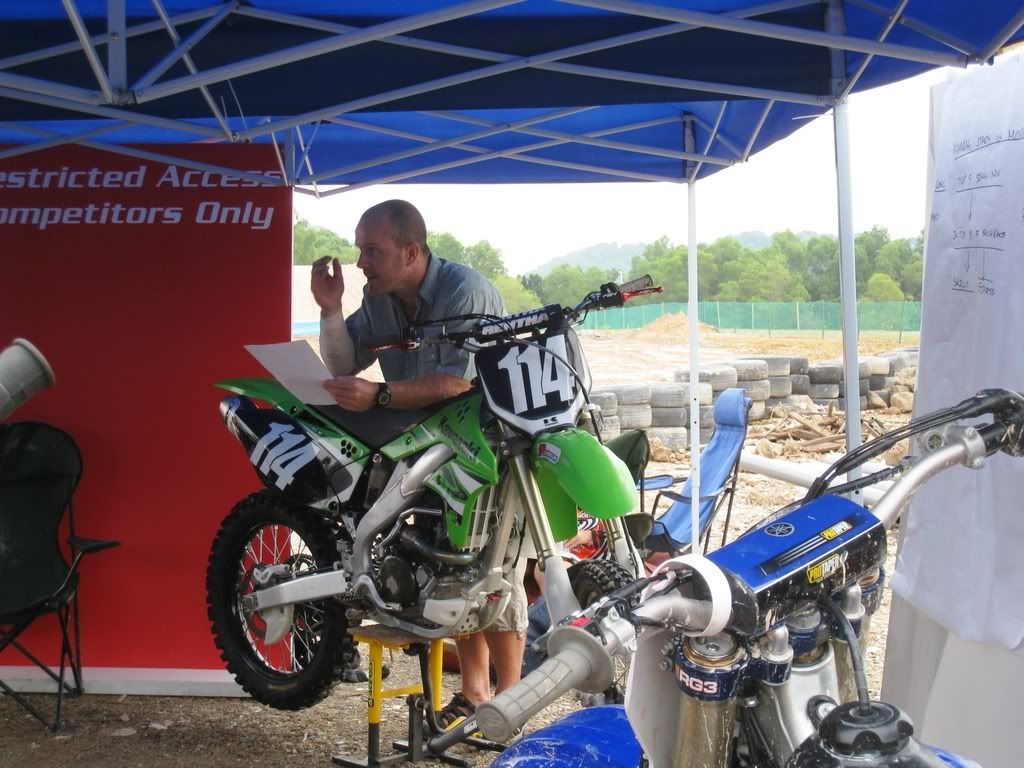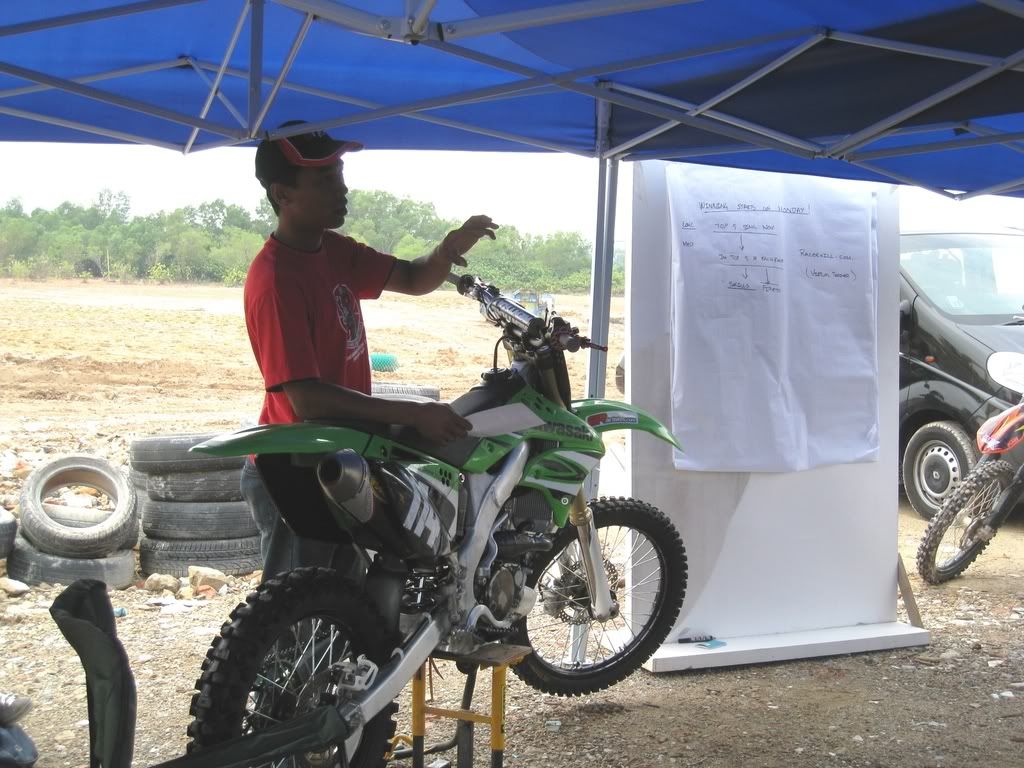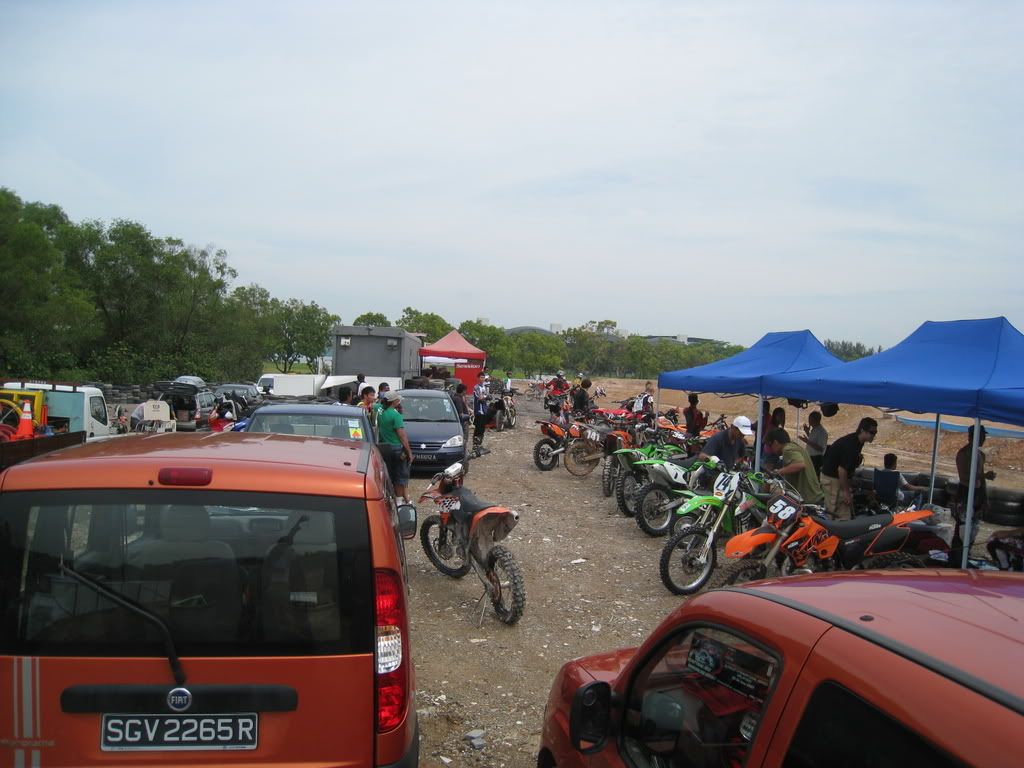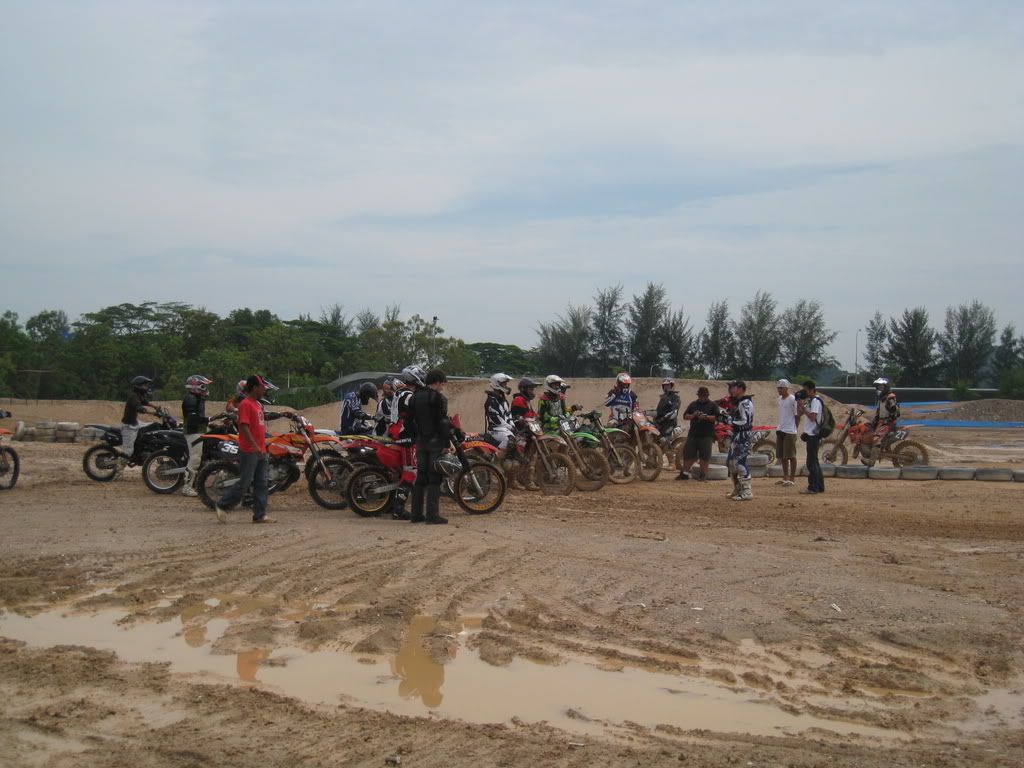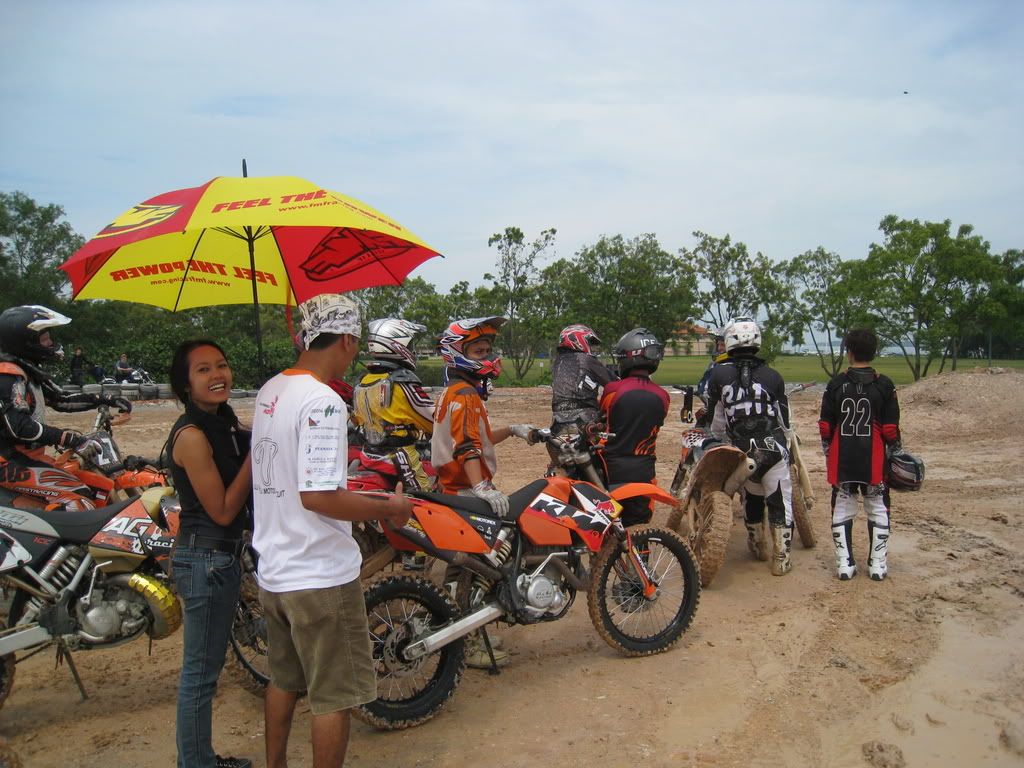 Content received from: Slackriders, http://main.slackriders.com