Thanks dudes...
I really can't tell you what's on my mind for doing this ride..futhermore doing it solo on a thumper...i m not very experience..i'm just like the rest of you..pure slackers...
It all started on thurs morning...some stuffs got at the back off my head which i really felt i need a break from it all...talked to my supervisors for applying the whole week off...got the green light...pay day was just 3days away...money in pocket was just enuff for fuel,hotels and some light food...did'nt even have anymore for spares...
so anyways,with some aid from good buddies,who have borrowed me,spare tubes,tyre lever,cameras,tent,and money too...you guys know who you are,the plan is right on schedule...i managed to get rear tyre replacement with cheap alternative using vee rubber semi-offrd tyre and also replace tube and engine oil.
I set up at Friday nite...some friends met me up at GP to see me off...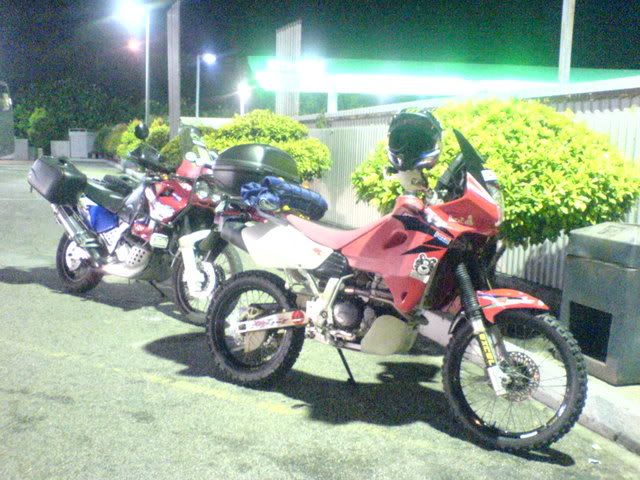 The ride was very cold,quiet and dark ride...my only best friend,my mp3..
The fairing did an outstanding job.....the bike don't shake at all...i dun feel the turbulance of the NSH...the wind protection i got from the fairing was well worth it...the lower mudguard too plays a good role...i would rate the fairing 9/10 for touring...the lighting needs some work however...the low beam was very bright...except it was a little to short as my fairing is alttle high...that can be adjusted...the highbeam giving a blue rays of light...further forward but too weak...so i just stick with the orange low beam..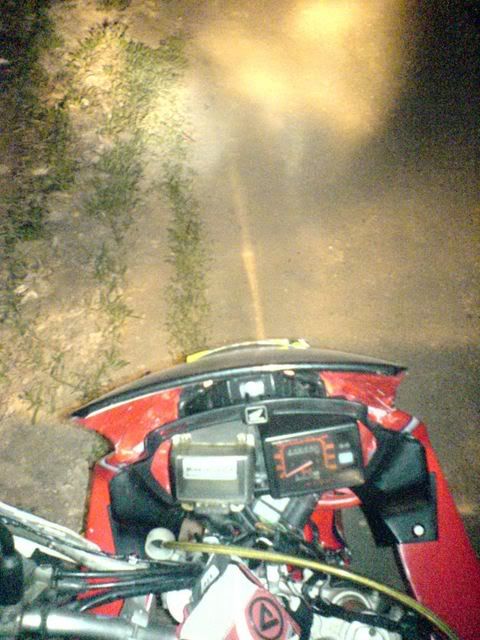 i had a very bad stomachache from the begining of the journey..i have to let one go at GP...
i left GP at 12.25am.
and immediately at Ayer Keroh,210km after GP,the toilet has been my new resting place...its 2.20am.
The pain didnt end there...it comes and goes...its that bad that i really wanted to cry it out...its so unbearable...must have been something i ate before the ride..
The next stop was at Tapah...its after KL...265km off my last stop...toilet was the only thing i could think off
...its 5.10am..after the toilet break,i had some light stuff to consume before i started my puasa...this is what i had.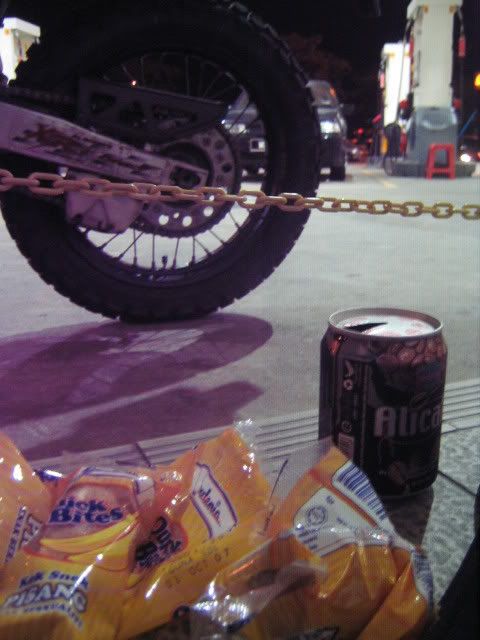 so after about 600kms of riding with stopping just for refueling,the sun finally pops out to give the body a little twitch of energy..